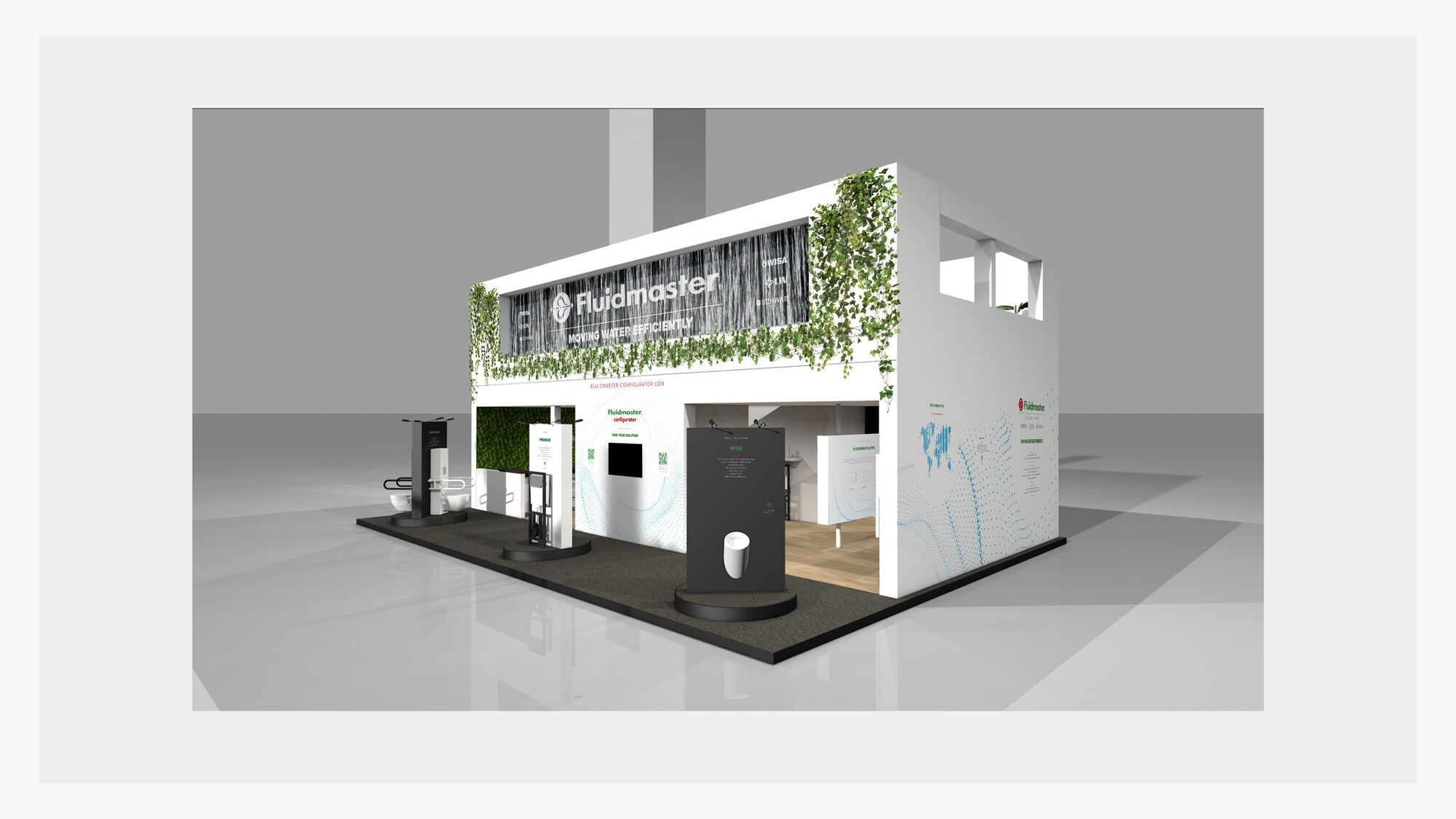 ISH fair Frankfurt 2023: Fluidmaster among the exhibitors
ISH Fair 2023 is finally back in attendance, the world's leading event for sanitary systems, bathroom furnishings, air conditioning, and energy saving. From 13 to 17 March at Messe Frankfurt, we will finally meet again in presence after the 2021 edition which took place only online due to the pandemic emergency. This is the most important and awaited event in the sector, an unmissable opportunity to discover and show all the technological innovations introduced. We at Fluidmaster have a lot to present.
In this article, we tell you more about the motto of the fair and our participation.
Previews: what to see at the fair?
The theme of this year's fair will be Solutions for a sustainable future. Sustainability at 360 degrees, is also understood as security of supply by aiming for innovative solutions and design.
There will be five days entirely dedicated to the major innovations in the sector that contribute to climate protection and the responsible and efficient use of our water resources. All distributed in seven large pavilions.
Fluidmaster: Moving water efficiently
The essence of the presence at the ISH fair of Fluidmaster and of our family of brands lies right in the heart of our work which is to move water effectively and efficiently, through the application of intuitive technologies and design.
When we talk about the toilet, we must consider that it is the main user of water in many commercial environments and the second when we consider our homes. That's why at Fluidmaster innovation is continuous, we want to ensure that our solutions provide water management that is always as effective and efficient as possible.
To do this the filling and flushing mechanisms must use only the amount of water sufficient for their purpose to guarantee water savings.
New technologies applied to sanitation integrate modernity not only to improve people's experience of use but precisely to save water. This will be a key aspect of our exhibition.
In our stand, it will be visible how the innovation of no-contact technology opens up the opportunity to create intelligent toilets that improve everyday life in terms of savings and use and with a modern and captivating aesthetic.
"Solutions for a sustainable future" is Fluidmaster's answer
To understand the advantages of this approach, just think of the no-contact flushing technology of our IPEEs. Contactless sanitary ware that revolutionizes and makes projects in the commercial and hospitality public sector more sustainable.
IPEE represents a new standard for automatic flushing systems without water waste, false discharges, and flooding.
How does it function?
With the use of two highly sophisticated sensors, one set up for constant monitoring inside the vessel which checks the water level and its concentration, and the other verifies its presence.
Here's how building more efficient flush and fill systems with the integration of modern technology offer an opportunity to save on water bills and our planet's water resources.
However, the Fluidmaster solutions that we will be exhibiting do not stop there.
Fluidmaster products: smart solutions and water savings
On display, you will also find the full range of products from the Fluidmaster brand family: Fluidmaster, LIV, Schwab, and Wisa. All are recognized for their quality standards, longevity, and convenience and for respecting the manufacturing standards of the market.
• Concealed cisterns and frames
• Adjustable wall toilet – Variotronic
At this link, you can find out more details about the products on display.
The booth: The Fluidmaster configurator
In our stand, you will also have the Fluidmaster Configurator at your disposal. A digital system that will help you find the ideal solution for your project. By querying the configurator you will receive exactly what you need in response! In any case, we at Fluidmaster will be there to answer all your questions and show you the products that meet your needs.
Conclusion
We are very happy to be able to participate again in an event like the ISH fair, where we can network and show all our technological and design solutions.
At this point, all you need to do is meet us at the ISH fair in Frankfurt from 13 to 17 March 2023. Our team can't wait to welcome you, we are waiting for you at our stand: Hall 4.0 Stand B93.
And if you want to have time to learn more about Fluidmaster products and solutions, contact us so we can help you.
What are you waiting for?
If you don't already have your ticket, we'll leave you the link here where you can buy tickets and consult all the information on how to get to the fair.