About us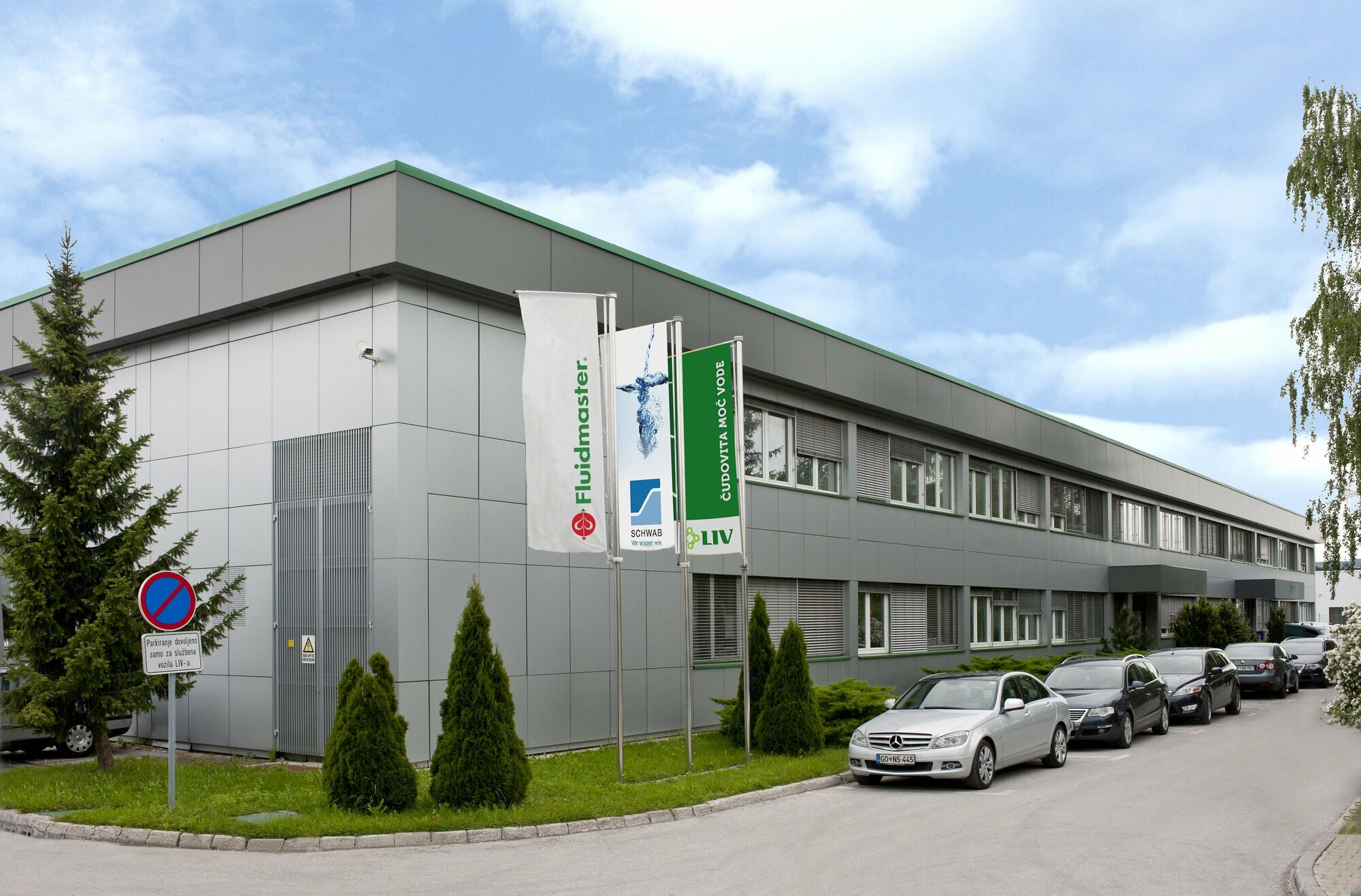 Complete range of solutions
Fluidmaster is a global supplier of an extensive range of sanitary solutions, actively sold under the Fluidmaster®, LIV®, SCHWAB® and WISA® brands.
The enduring strength of Fluidmaster is based upon our never ending focus on customer satisfaction and innovation in all that we do. We believe this focused and strategic approach to global growth is the best way to expand our footprint on a market by market basis as well as to support our manufacturing, distribution and business partners worldwide.
Through our recognized strong brands, now enhanced with Fluidmaster flushing technology,we provide a complete range of high quality products: concealed and exposed cisterns, frames for urinals, washbasins and bidets, shower drains and traps, toilet seats, fill and flush valves as well as many other accessories for the bathroom or sanitary environment.
---
We live and implement our vision of being the leading global provider of innovative technologies for water management through our mission of ensuring responsible use of drinking water with user-friendly and reliable technologies for managing, tracking and monitoring water in bathrooms and public toilets, and though our values and our

quality policy

.
---
A number of innovations, which are the foundation for quality and reliability of products and services, are the result of experience and knowledge collected through over 100-years of tradition in developing flushing technology solutions.
Water – the source of life and our inspiration. Fluidmaster strives to develop solutions that are nice to people while keeping in mind the quality of life and responsibility towards the natural environment.
Through our recognized strong brands we provide a complete range of high-quality products all around the globe. Chosen by plumbers, architects, ceramic manufacturers and consumers around the world, we are known for our performance
and technology, quality, durability, ease of installation, and innovation.
Customer satisfaction is our never enfing focus in everything we do. And we do it with passion.
We seek to make it better.
We excel through empathy. We listen. We strive to develop a deep understanding of the challenge, so that we can provide an easy experience and a simple solution.
We encourage new ideas and experimentation. We don't give up when things don't go right, because when we do get it right, we find success. We never stop looking for new ways to help customers.
We are family.
Family comes first and like many strong families, we have our expectations and principles. We treat each other with kindness, respect, yet we hold each other accountable. We conduct ourselves in a friendly, honest and humble manner. We celebrate our successes and rally during difficult times. We take care of each other and help their families. We work hard to keep our family strong.
We share our skills and knowledge to produce our best.
We recognize we are smarter together. We appreciate each other's experience and learn from one another. We check our egos at the door and keep ourselves humble. We have real conversations. We are open and not afraid to disagree, knowing that we will end up producing something great.
We aret he ones you can count on and trust.
We deliver confidence. When we commit to something, we follow through. Accuracy and quality matters, and we do everything we can to provide consistent performance in our technology and our service levels.
We are there to guide you when you need us. Confidence, consistency, and guidance, earns trust. We work everyday to keep earning the trust of all those who interact with us and our brand.
Fluidmaster is a family-owned business with a corporate office in San Juan Capistrano, CA the USA, and several manufacturing sites in Mexico, China, UK, Turkey, The Netherlands, Slovenia and India.
We share our expertise in all levels, from engineering, research and development, quality assurance, manufacturing, marketing, sales, logistics, and executive management to develop tailor-made solutions for all of our partners.
A global supply is supported by sales and distribution locations in the USA, Europe, Middle East, and Australia. All these teams represent a complete close to customers support and service.
We closely monitor upcoming trends to keep our products on the cutting edge. Our products are distributed in over 90 countries, reaching over 80% of the world's population.