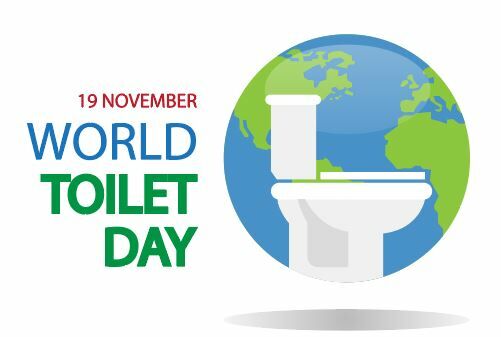 November 19 World Toilet Day
Something that is taken for granted in certain parts of the world poses a serious threat to human health and life in other parts of the world. Due to insufficient hygiene, serious diseases such as cholera, dysentery and typhus can easily spread. What is particularly alarming, however, is the fact that young children are very exposed to these problems and many die before they start the school. According to UNICEF, as many as 1,400 children (according to a 2014 report) die every day from diarrhea, which could be largely prevented by improving water quality, sanitation and general hygiene.
World Toilet Day serves this very purpose - to draw attention to the unregulated sanitary and hygienic conditions around the world, which are the cause of serious health risks.
Spreading awareness of this serious problem of global proportions is the least that any of us can do.
At Fluidmaster, we live our vision of being the world's leading provider of water management and control systems through a complete commitment to innovative flushing technology solutions that go beyond conventionality and offer the consumer modern technology and maximum comfort. The result of our focus on finding the right solutions for different purposes of use in the bathroom and sanitary facilities are the products we offer to the world population under the brands LIV®, Fluidmaster®, SCHWAB® and WISA®.
Our work is inspired by the desire to ensure the highest level of quality and hygiene and care for health and the environment. Our products, however, convey this message to users, and millions of satisfied users each year are proof that we are on the right track.
#worldtoiletday
Take a moment and see: