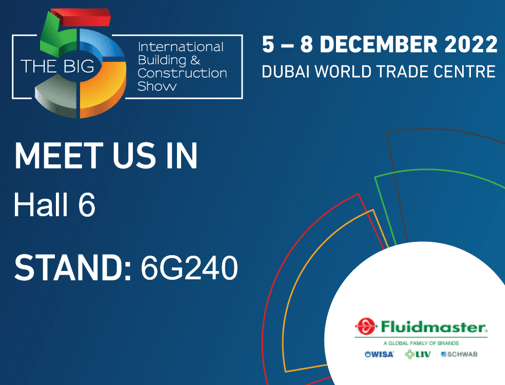 Visit us on BIG 5 Dubai
A number of innovations, which are the foundation for the quality and reliability of products and services, are the result of experience and knowledge collected through over 100 years of tradition in developing flushing technology solutions. We provide a complete range of high-quality products: concealed and exposed cisterns, frames for urinals, washbasins, and bidets, shower drains, toilet seats, fill and flush valves as well as many other accessories for the bathroom or sanitary environment.
Visit us at booth 6G240 and learn more about our products and services.